𝗠𝘂𝗹𝘁𝗶-𝗠𝗶𝗹𝗹𝗶𝗼𝗻 𝗠𝗮𝗻𝗶𝗮 Grand Draw @ Tropicana Gardens Mall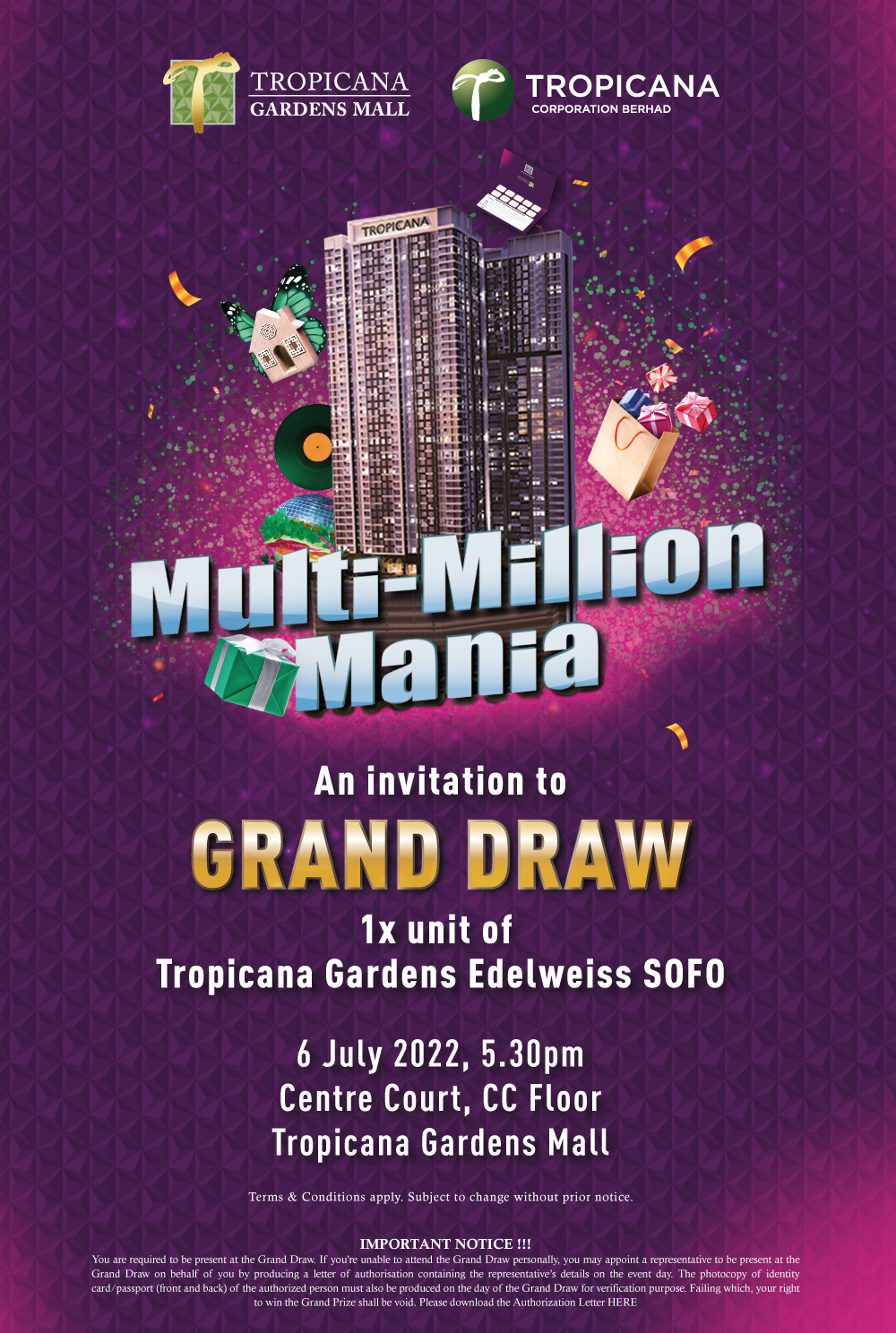 Register
Event Information
Venue

Tropicana Gardens Mall
Dates

06 Jul 2022 - 06 Jul 2022
Time

05:30 pm - 07:30 pm
About the Event
Dear Purchasers, this is the moment you have been waiting for! We would like to invite you to our 𝗠𝘂𝗹𝘁𝗶-𝗠𝗶𝗹𝗹𝗶𝗼𝗻 𝗠𝗮𝗻𝗶𝗮 Grand Draw, as you could be THE ONE to go home with the key to a unit at Tropicana Gardens Edelweiss SOFO!
Date: 6 July 2022
Location: Tropicana Gardens Mall (Centre Court, CC floor)
Time: 5:30pm
IMPORTANT NOTICE: Please note that you are required to be present at the Grand Draw. If you are unable to attend the Grand Draw personally, you may appoint a representative to be present at the Grand Draw on your behalf.
Please refer to https://tropicanacorp.com.my/MMM for more details.