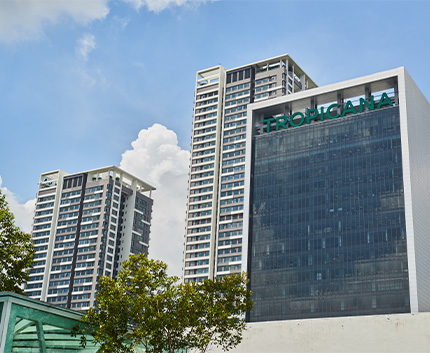 Who we are
Tropicana Corporation Berhad ("Tropicana") was incorporated in 1979, listed on the Main Market of Bursa Malaysia Securities Berhad in 1992, and rebranded in 2013. We have since become one of Malaysia's leading conglomerates with diversified business interests in Property Development & Property Management, Property Investment, Recreation & Resorts, Investment Holdings, and more.
Tropicana has also accelerated its digitilisation drive and rolled out platforms such as the Tropicana 360 mobile app to fully integrate our business into the online sphere. We are also enhancing our e-systems (e-RFW), e-DMS, e-NCR, e-Project Repository, e-Site Dairy, e-CCPE, and e-bid) in our aim to provide our customers and business an up-t0-date experience for all things Tropicana.
---
Our Vision
We strive to be the leading property group, that delivers innovative and quality products that enhance stakeholders' value.